BEING  CREATIVE , BEING   CHROMATIC
We know gray resin shows high detail,but isn't it a little bit monotonous, We don't think that resin 3D-Printing should be monotonous, sometimes it should be colorful to add more fun,this is another feature that makes eryone standard resin stand out,the brilliant color mixingï¼?/p>
Color mixing formula recommended, but feel free to create your own.
75% Yellow+25%Magenta=Orange
70% Yellow+30%Cyan=Green
70%Magenta+30%Cyan=Purple
60%Black+40%White=Grey
Add white to adjust the depth, add clear to adjust the transparency.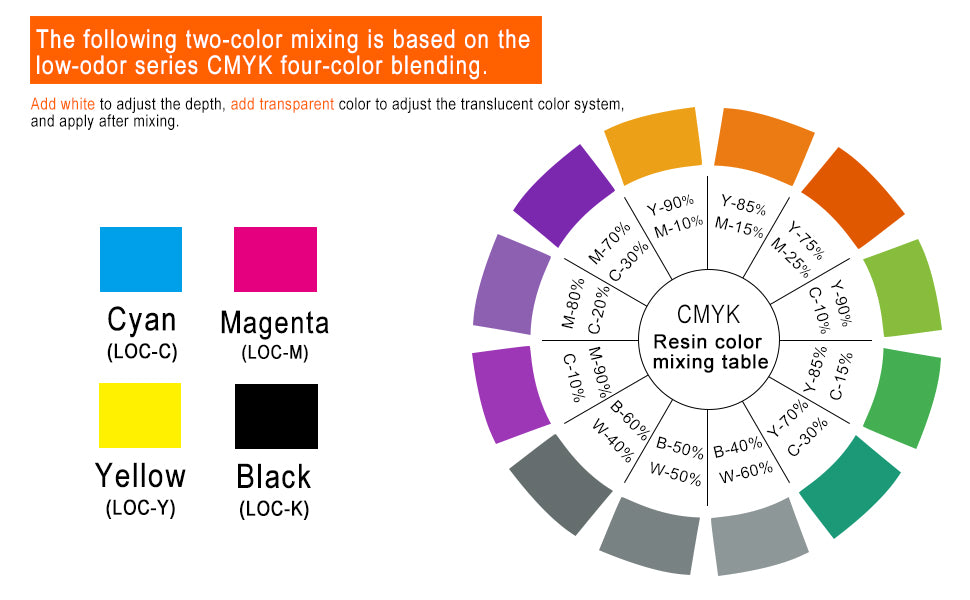 Why it is special

No VOCs, no stinky smells, no harmful chemicals, ROHS and SDS certified,
No skin allergy reaction occurs .
High Print Quality, Vibrant Colors
High Precision, Low shrinkage
Sensitive to 355nm~405nm UV light.Fast curing enables it to work with almost every LCD/DLP 3D printer .
Specifications
Bottom Exposure:20-100s
Normal Exposure:2-8s
Penetration Depthï¼?.124mm
Critical Exposure Valueï¼?.7mj/cm2
Viscosityï¼?50-300mpa.s
Liquid Density: 1.05-1.25g/cm2
Solid Density: 1.11-1.28 g/cm2
Recommended temperature:25°C-30â"?/p>
How much you get

500G/bottles.