Glitter PLA Review by Italian youtuber

Parliamo di Maker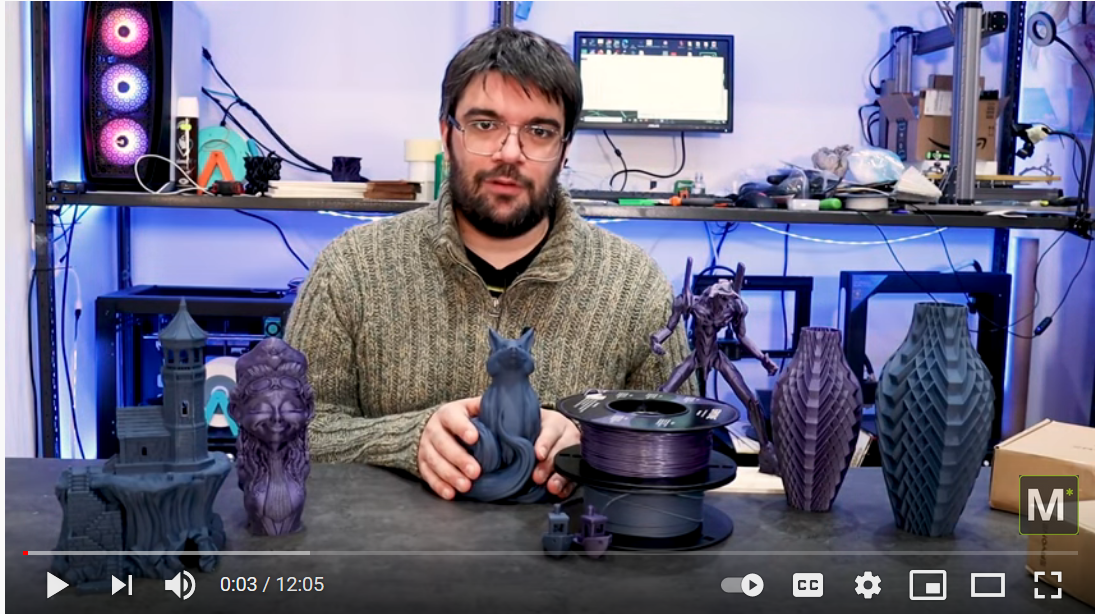 Nice sparkles hides layers
Simply beautiful glitter PLA, one of the most beautiful pla you can have, It is infused with glitter particles, which hides layers. it can be flawlessly used to make ornaments, tops, ornaments, functional parts.
Why is it special
a certain amount of powder added, rendering a shining effect in the sun. emitting a charming luster, exclusive recipe, more exquisite prints,
Self R&D ingredients red results in high quality print performance.
Consistent diameter, smooth extrusion, smooth prints finish.
Compatible with all mostly used printers.
How much you get

1lkg(2.2lbs)/roll.
Recommended setting

Ender3/CR10/Mega-S/Thinker S/Thinker SE/ER-20 WITH BOWDEN EXTRUDER
Nozzle Temperature: 190~220â"?/p>
Heated Bed Temperature
1) PEI Magnetic Print Surface: 55~70â"?/p>
2) Glass Bed: 65~70â"?/p>
Printer Speed: 30~60mm/s
Retract Speed: 80~100mm/s
Retract Length: 4~5mm
Prusa i3 MK2/MK3/MK3S WITH DIRECT DRIVE EXTRUDER
Nozzle Temperature: 190~220â"?/p>
Heated Bed Temperature
1) PEI Magnetic Print Surface: 55~70â"?/p>
Printer Speed: 30~60mm/s
Retract Speed: 30~40mm/s
Retract Length: 0.8~1.5mm