We ship worldwide!
ER-20 shipping from China to USA, Europe, Unite Kingdom, Australia, Russia
ER-20

A EASY TO USE AND POWERFUL 3D PRINTER FOR DAILY PRINTING

After months of R&D, Eryone is proud to release the superb ER20. A strong performing printer with elegant simplicity that features a built-in auto-leveling sensor designed by eryone and an in-house designed powerful 32bit board which is the first of its kind for us it also includes 2209 silent stepper drivers. The printer comes standard with an ink-coated glass build plate and dual z rod for perfect first layer adhesion. all of this from a professional and innovative 3d printing manufacturer,the ER20 will be the printer to own this year.
 
WITH THE ER-20 WE ARE INTRODUCING :



HOW EASY IT IS TO USE
EASY TO ASSEMBLE
Ready to use out of the box, thanks to our ergonomic and integrated design, the assembly is almost plug and play in its simplicity. The 350w branded PSU is located inside the frame for a smaller footprint on your desk or work bench. Whether you are beginner or pro, everyone can assemble the printer in 10 minutes, thats 5 times faster to assemble than previous thinker!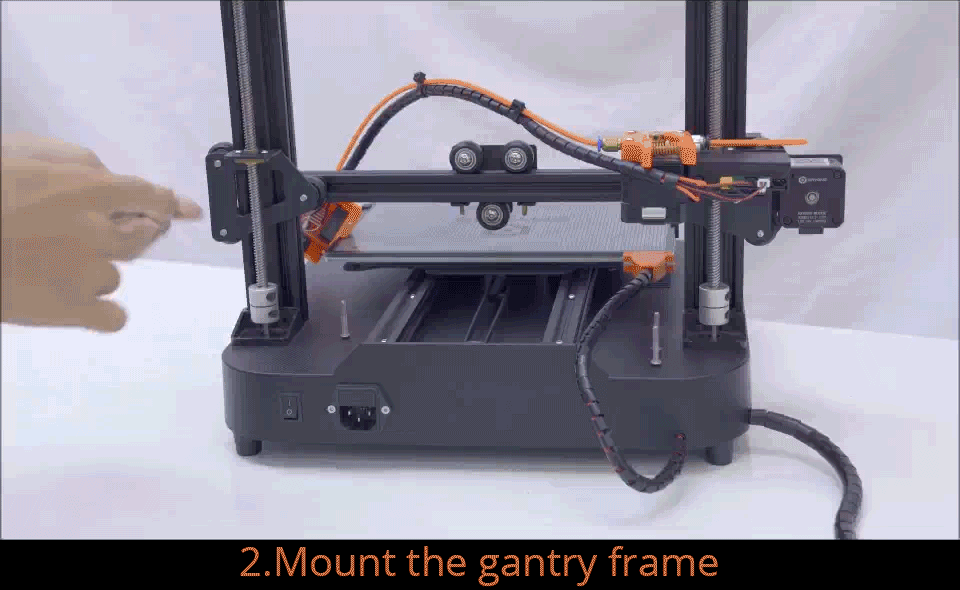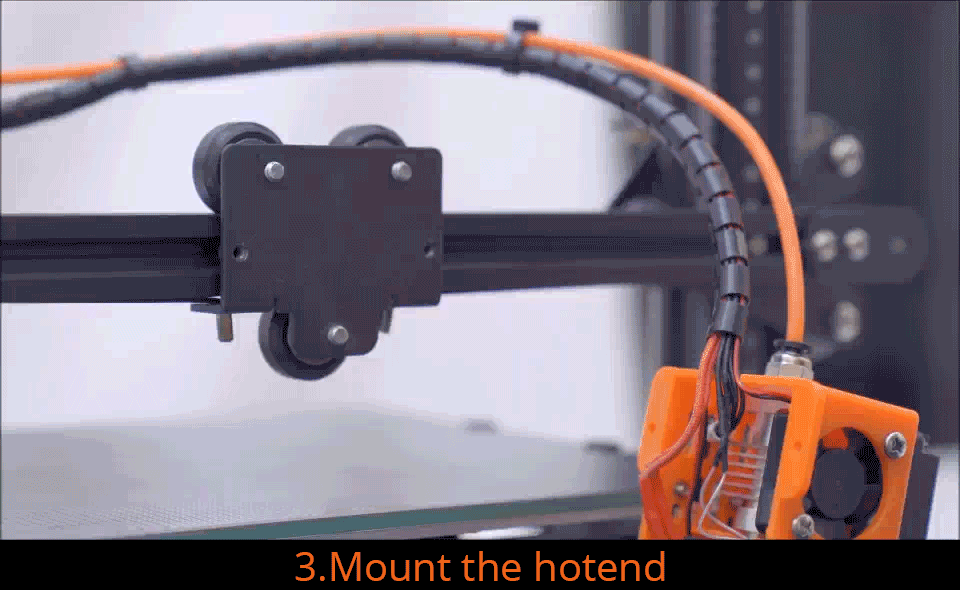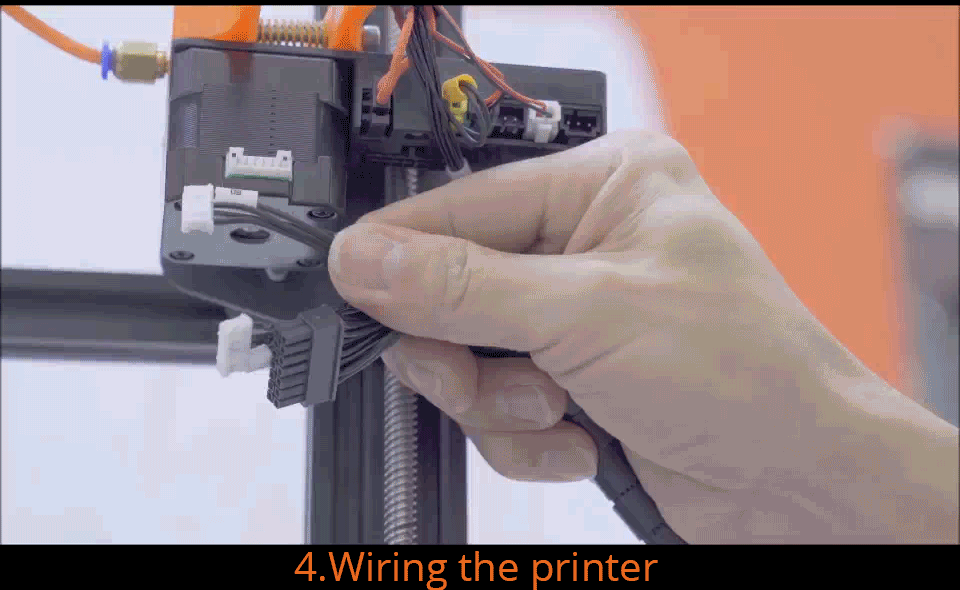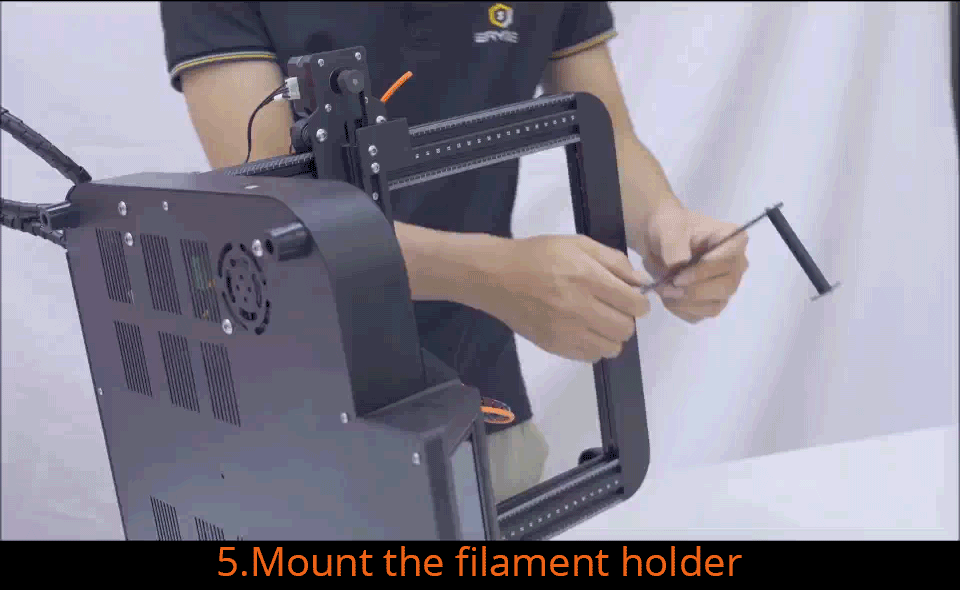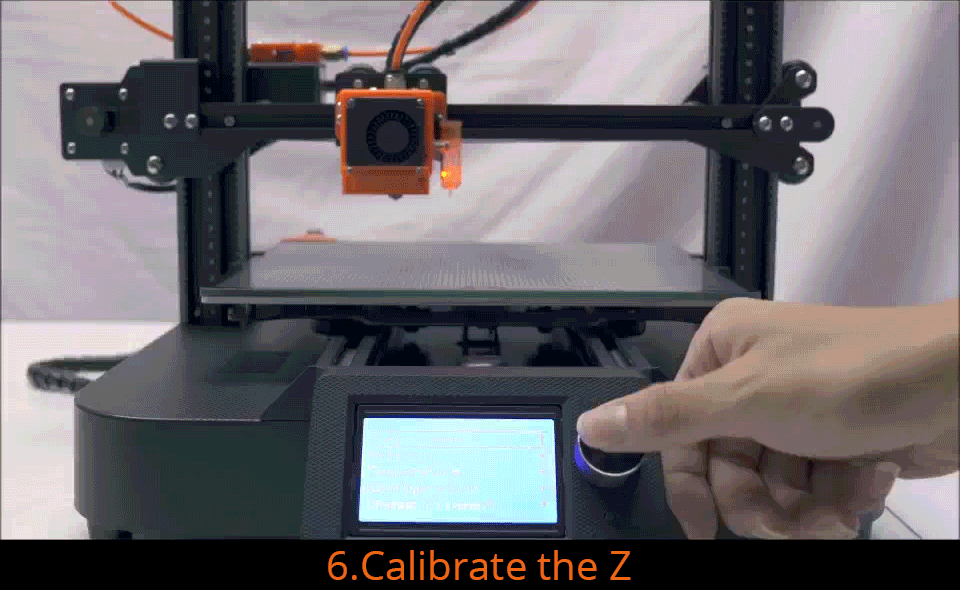 EASY AUTO BED-LEVELING
We all know that bed levelling can be one of the most frustrating parts of owning a 3d printer, the struggle to get that perfect first layer can be difficult. Thanks to our proprietary designed auto bed levelling sensor, no spring and bed adjust knob. 
Because of this design, it reduce the deviation of the bed leveling. then the ery sensor can work more stable and the bed level is super easy and give you the perfect first layer.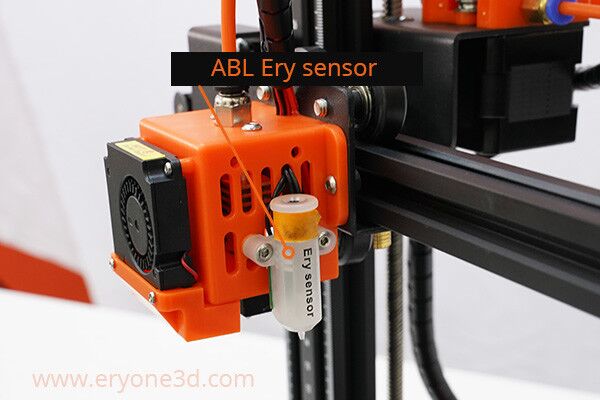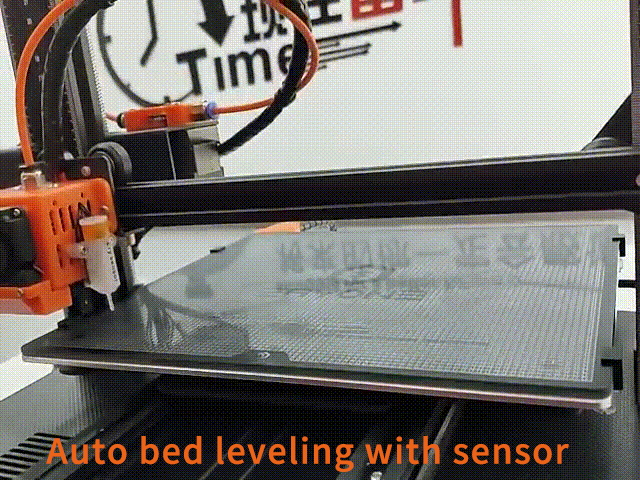 ABL with Eryone sensor No manual operation required!
EASY STICK AND REMOVAL
Thanks to Eryone's research and development team we have our very own ink coated glass bed, coupled with insulated cotton attached hotbed, reinforcing the print adhesion greatly after heating ,perfect first layers that once cooled just pop right off tool free.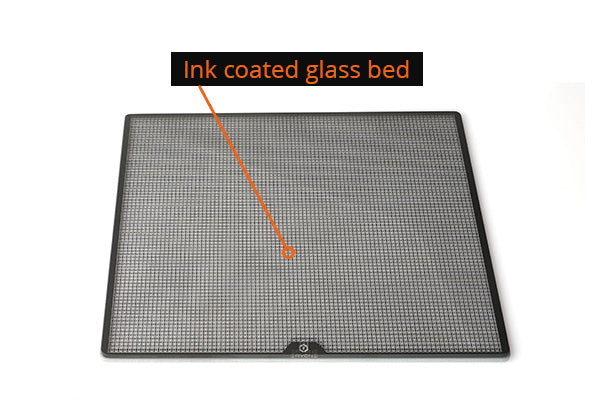 EASY PRINT RESUMING

Resume printing is arguably the most basic feature of Eryone printers.ER20 is no exception. Thanks to the new board and some custom firmware if you ever experience power loss mid print, fear not the printer will save the print progress automatically, and just click resume when power resume back, the printing proceeds uninterruptedly.
PLUG AND PLAY

Simplicity is rooted in every Eryone printer, in the ER20 We made it the simplest. The Power supply, Y/Z axis motors, motherboard, screen wires are all installed internally for a streamlined design to avoid clutter on the desk. ER20's sleek & streamlined round corner design fits right in at the office.
ERYONE FIRST COMPACT 3D PRINTER
The ER20 has a small footprint but fully useable 250*220*200mm³ print volume, weighing only 17 pounds, this is a printer perfect for most home users & on the go.
HOW  POWERFUL IT  IS TO PRINT:
 POWERFUL 32-BIT MOTHERBOARD

We put Eryone's first in house designed 32-bit motherboard in the Er20. The new Eryone board offers all the benefits of 32-bit processing power giving you faster more accurate print speeds without the bottleneck in computational power that hamper 8-bit boards. 32-bit architecture makes future firmware upgrades a breeze. Plus tmc2209 offers whisper quiet stepper motors and removes the need for axis limit switches thanks to sensorless homing.
32 bitboard boosts overall performance

POWERFUL DUAL Z AXIS

The custom designed frame offers excellent clean lines as well as a very stiff structure. It also allows us to install dual Z axis rods which makes each and every print accurate, perfect print after print.
A RELIABLE EXTRUDER
The compact extruder is mounted with Eryone sensor for hassle free printing, it is broden extruder with  silent cooling fan for easy replacement.
A HOT BED FOR GREAT RESULT
The ER20 comes with a ink-coated glass hotbed platform that also enables you to print on both sides, it is also attached with insulated cotton to protect printing. Maximum heating temperature is 100℃.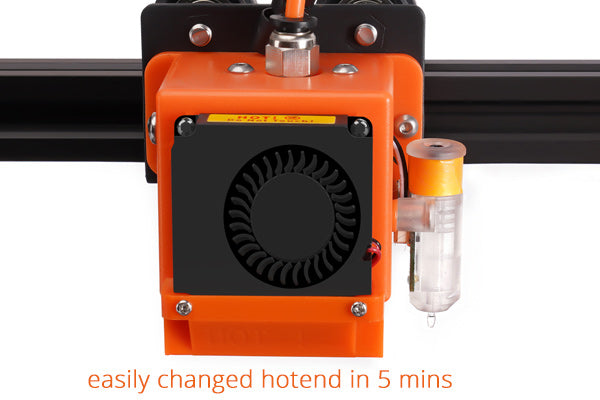 PACKAGING
PRINTS

OUR COMPANY
We are a professional Chinese 3D printing manufacturer established in 2018, our products are consumer 3D filament, 3D FDM printers and resin-based printing products. Our products ethos was defined from the beginning, that is, to make innovative and high quality 3D printing  products. So far, we have made some good progress with our filament and printers, have gained customers' loyalty and recognition. Besides, we have a group of workers with high sense of responsibility who are ready to provide all around service in our 3D printing products. We stay in constant communication with Eryone users to give you what you want.
All your questions answered
Product
What are ER-20 specifications?
Main feature lists:
-Great Build Volume:11,000cm cm3 (22 x 25 x 20 cm or 8.67 x9.84 x 7.87 in) (X×Y×Z)
-Plug and Play ,Easy to use,user friendly, perferct for beginners

--Built-in PSU,,XY stepper motors, wires
-32 bit motherboard with tmc2209 stepper motor driver( sensorless homing)

-Ink-coated glass build plate.
-Built-in auto leveling sensor
-Dual Z axis

-Power resume print
-Hot bed with insulated cotton -Bowden extruder
Properties:

-Molding Technology: FDM
-X/Y/Z axis positioning precision: 12.5μm/12.5μm/2.5μm
-Supported material:PLA,PETG,TPU.
-Average noise:49DB

-Printing precision from 0.05 mm -0.04mm nozzle for 1.75mmfilament

-10 meters of white test filament

-Recommended printing speed:40-70mm/s

Software Parameters

File Format:TL, .OBJ, .ADE, .AMF Files GCODE

Operation system WIN/MAC/LINUX

Firmware:Marlin 2.0

File transfer USB/SD card

Electronic Parameters

Power supply input 115/230 VAC 50/60HZ
Power supply output +24V 14.5A MAX

Standby power consumption 12W

Physical Parameters
Printer Size 396x446.5x449mm

Package Size 575x540x240mm N.W. 8kg

G.W. 12.5kg

Temperatures

Maximum Nozzle temperature 260 ℃
Maximum hot bed temperature 100 ℃
Recommended nozzle heating time(20~180C) ~1min

Recommended hot bed heating time(25~60C) ~3min

Environment Operating temperature :10~32℃
Non-operating temperature: 0 – 32 ℃
What are the advantages of ER-20 32 bit board ?
The advantages of a 32 bit controller can be summed up as follows: Increased speed, higher resolution , good acceleration , better print quality, Reduced noise , Less firmware problems. for more please refer to:Why Your Next 3D Printer Should Use a 32 Bit Controller
does the ER-20 has excentric nuts ?
No,We ditch eccentric nuts on ER-20. Comparision : ①Keep the eccentric nuts: The wheel forced to compress the aluminum profile using eccentric nuts is actually not working in the right position, the wheel will deflect the eccentric shaft,when running over time, which cause the bed wobbling, accelerating wheel wear if failed to adjust.so it is needed to constant adjusting the eccentric nuts and changing the wheels · ②Ditch the eccentric nuts: We design the proper fit between the wheel and aluminum profile,in the early runs,there is great friction between wheel and profile ,but doesn't affect much as they are grinded smoothly under the proper fitting.After the run-in period,The matching degree of wheel and profile reaches the best condition gradually.wear wil be less,and running will be more smooth,No stuck,or printing fault,layer shift. Conclusion: 1) Our one year of test data shows that the printer wheel that ditches eccentric nuts is maintence- free.it works fine and no replacement of parts needed. 2)Printer that uses eccentric nuts require constant adjustment to maintain good running.It needs to be adjusted 2-3 times a year.and print quality will be affected.
What are the difference between ER-20 and EY-20?
EY-20 is more advanced, it is smarter ,higher precision.

besides thehas all the features of ER-20t.it also includes:
1.Auto feeding,filament runout sensor.
2.Direct Extruder
3.has Linear Motion Slide Rails
and Linear Motion Rods for higher precision.

is ER-20 able to home without limit switch?
Yes,ER-20 uses stallguard of TMC2209 motor driver which allows to home a axis without a physical limit switch (SENSORLESS HOMING).
for more info ,please refer to :Sensorless homing

Can ER-20 auto-bed leveling?
Absolutely.we ditch springs underneath the printer bed, and introduce the ER-20 auto-bed leveling sensor-Ery sensor,with which,bed leveling is easier,faster,and accurate,help you secure a perfect first layer.

What are the ER-20 Certifications?
Service
Whne and how long will the pre-buying support be available?
When From Mon.-Sat. 9:00am-8:30 pm(Beijing Time).
How Long: 2 hours a day.
Is ER-20 open for business collabor affiliate?and how?
Yes.
1)ER-20 is a very easy to use 3d printer that are suitable for beginners and pros,as 3d printing become more and more popular, people you know are largely potentials for ER-20 into 3d printing world.
2)Our plans of collaboration:
Affiliate:
1)Commission rate:5%,contact support@eryone.com.

2)Owned media.

Can i get a VAT recepit for it?
Yes,We can provide VAT invoice.please contact us:support@eryone.com

HOW CAN I CANCEL OR CHANGE MY ORDER?
Tio cancel or change your order,please contact support@eryone.com

What payment does Eryone website accept?
Paypal.currently.
Sept.2nd
Shipping
Where does ER-20 ship?
We ship to North America: the United States.Canada.
European Union Countries.United Kingdom.
Australia.
Russia.

Japan.
Where do you ship from?
1)Oversea warehouse.

2)China local stock.
When will the printer ship after I order?
Ship from oversea warehouse.

24-72 hours.
Ship from China local stock:
24-72 hours.
How long is the delivery time?
Ship from oversea warehouse.
3-7 days
Ship from China local factories:
7-21 days.

How much is the shipping fee?
You can see the shipping fee at the checkout.

How can i track the printer order?
You will be sent a order notification.with which you could track your order,if any question,drop us an email:support@eryone.com

After Sale
What should i do when i find packaging broken ,printer damage,or parts missing?
First.
Please check your packaging condition when you receive the printer,it has printer tool boxs,printer user manual,pla filament in the packaging.
if the above items are damaged or missing,lease contact us:support@eryone.com
What is the warrenty?
your new ER-20 is covered by 1 year limited warranty,