It is a basic,It is a must
Eryone started with pla in 2018, our first product. we wanted a truly easy to use and versatile filament which has grown from strength to strength just like the eryone brand, our range of PLA filament started at black and white, and now includes over a host of 10 colors, all of which have been greatly admired and widely touted for their impressive quality: neat winding, decent toughness, bright color, low shrinkage, easy-to-use, etc, it is a basic and a must have filament for every 3d printing maker.

These are main filament features verified: neat winding, non-tangling,Good fluidity, no-clogging.Good thermal adaptability.Consistent diameter, smooth extrusion, smooth prints finish.Compatible with all mostly used printers.
Application

Good for 3D printing new beginners.Education.Handiwork,3D printing service.
How much you get 
1lkg(2.2lbs)/roll.
3 Steps Printing Guide

STEP 1- Package and printer check
1.First check the vacuum package is complete without damage.
2.Check your printer hotend and nozzle is clean without the remnant of filament If your have had used another type of the filament, please heating it and clean it at first.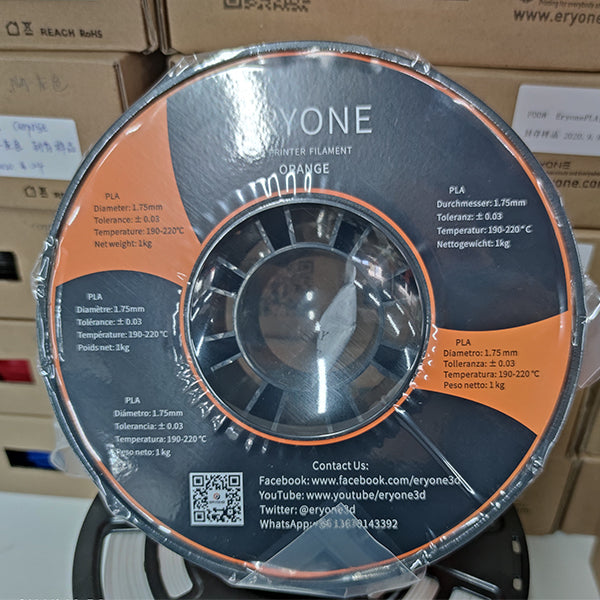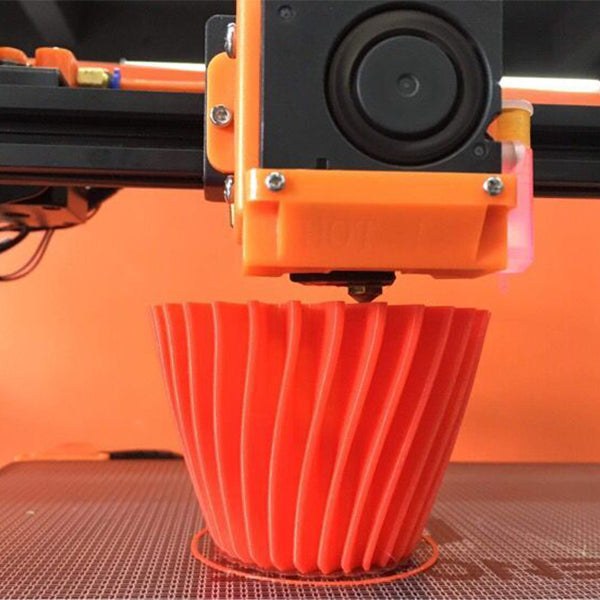 STEP 2-Temperature check
Print the temperature tower g code to get the best temperature range of your printer.
(temperature tower is available for download on eryone forum)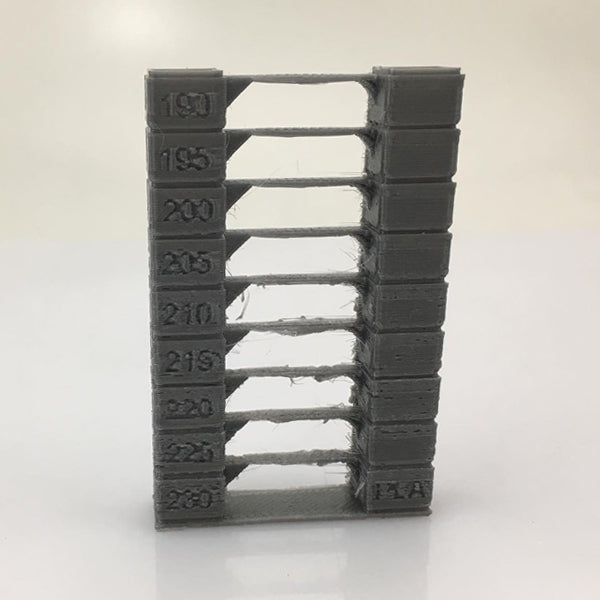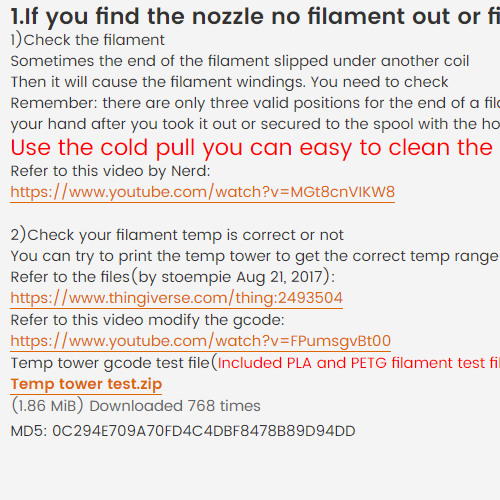 STEP 3-Start printing.
Printed by Eryone on ER-20.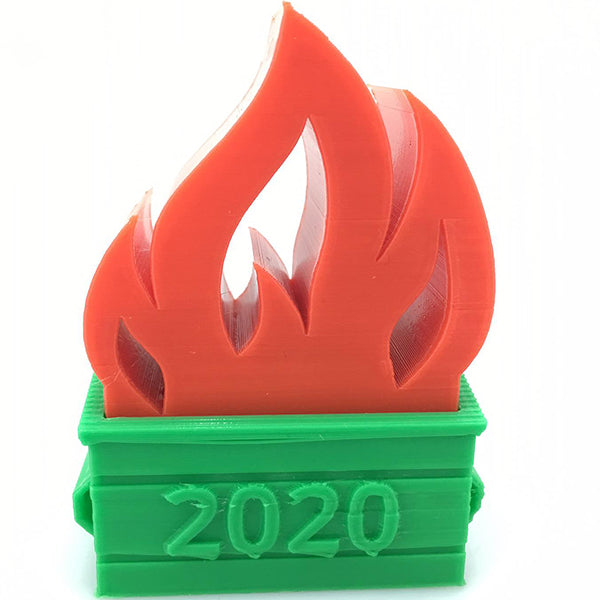 Information
Slicer:Slicer3r
Setting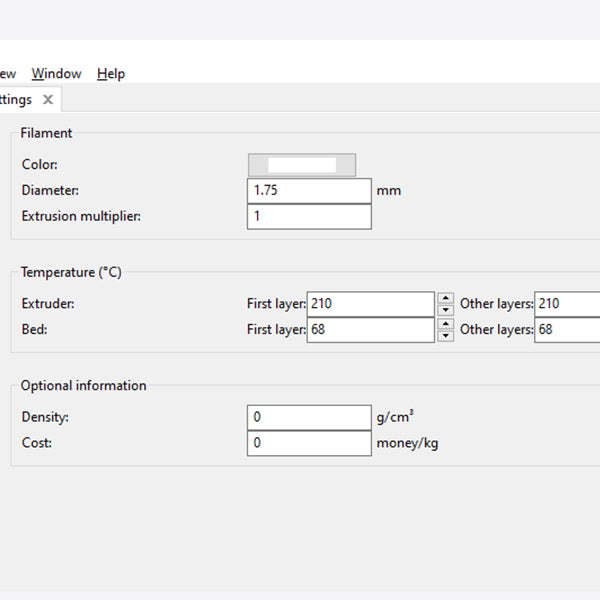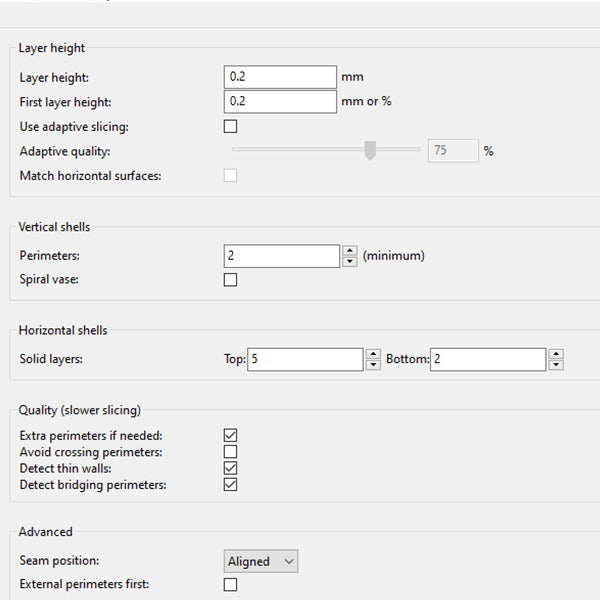 Stl source: 2020 Dumpster Fire Ornament by AtomKemp on Thingiverse